Porsche Cayenne Magnum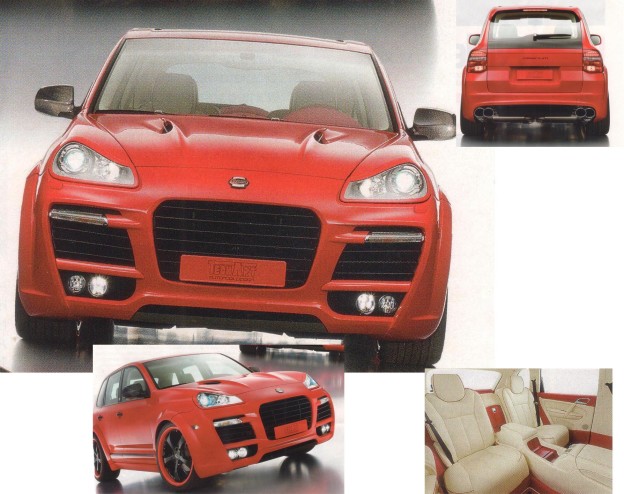 One of my favorite cars at the moment is the Porsche Cayenne Magnum. In my opinion the Magnum kit that is made by TECHART and is available for the first and second generation Porsche Cayenne transforms this stodgy looking 4×4 to a very handsome  looking vehicle. Just how a bit of makeup on a girl and some sexy high heels can make a mans head turn and see her in a different light. Well i think it is the same with the Magnum Kit fitted to the Porsche Cayenne. Those who have dismissed this 4×4 SUV as being not really from the Porsche stable of truly sports cars may think again as the much lowered stance and enhanced lines will make this car totally stand out from the crowd.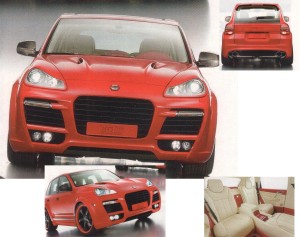 The Magnum kit does just involve making the body and special alloy wheels look nice, but improvements can be had by the addition of interior upgrades and best of all the already powerful motor can have an upgrade too. The  4.5L (274.6 cu in) V8 turbo can be modified with larger turbochargers, stainless steel exhaust, and an upgraded ECU chip, to bring power up to 600 horsepower (447 kW) and 645 lb·ft (874 N·m) of torque, both at 3440 rpm. making this car an even better super 4×4. If you love the sound of a tuned V8 engine then watch the video below.
The Porsche Cayenne by itself is a great car to drive whether you own it or have just had one for hire, but the Magnum Kit makes this car the beast it should be.
---