Wolverton Agora Market


The Agora Market Wolverton is a Friendly community market offering superb bargains and fresh produce at great prices. You'll find brand new and second hand items over a large range of products.
With a great friendly atmosphere making you feel welcome and part of the community as soon as walk in.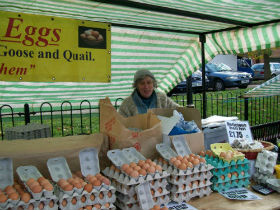 Wolverton market can be found outside the Agora Centre, Church Street, where there is FREE car parking and is just a short walk from Wolverton's Tesco.
The Agora, Church Street, Wolverton, Milton Keynes, Bucks, MK12 5LG

OPEN Wednesday, Friday and Saturday 9.00 am - 4.00pm

Contact Market Manager Darren for stall vacancies. 07927 868648



Find Wolverton Milton Keynes